My most recent Athena Creation was a success! From time to time, I throw together the ingredients I have and cross my fingers. I lovingly present these to my family as "Athena Creations" with either a silly name or a random number like 3,296. Anyhow, sometimes they are great, sometimes they aren't so great. This dish was great and made fantastic leftovers for lunch the next day. Boy do I love dinners that turn into an enjoyable lunch the next day!
To start, I boiled some brown rice. An old trick a dear Korean friend of mine showed me was to measure the rice in the pan by placing your hand flat on the bottom and measure to the top of your hand. Next place your fist in the bottom of the pan and add water until it reaches the top of your fist. It's always worked really well for me. I bring the rice and water to a boil, cover and let sit for about 20 minutes at super-low heat if I'm in a hurry or no heat if I'm not in a hurry. If you leave it on low, be sure to check it after 15 minutes or so.
While the rice cooked, I chopped all the veggies I could find. That's one of the great things about Athena Creations, they are never the same twice because they adapt to whatever ingredients I have on hand. I'll give you the recipe for what I used below, but keep in mind that you're only limited to your imagination. :) Be creative, try out different combinations!
I started out by sauteeing the longer-cooking veggies and aromatics first in some coconut oil. This included, spices, carrots, celery, red onion, and peppers.
After a few minutes, I added the medium-cooking veggies like butternut squash, potatoes and some chard got in the mix from the cutting board, but the rest came later...
After covering and stirring occasionally, once they were tender, I added the rest of my ingredients: cooked, all-natural, nitrate-free cajun sausage, tomatoes, chard, and the cooked brown rice. I sauteed this for a few minutes until the chard was wilted and the sausage was warm. 
Ta da! Athena Creation: Groovy Sausage Veggie Rice Casserole Thingy!
The verdict from my house of boys: Delicious.
If you feel you need a recipe, here's a re-cap in recipe-form. :)
Groovy Sausage Veggie Rice Casserole
By Athena
Serves 6+
3-4 Links Sausage, sliced (I used
Natural Cajun Andouille)
Optional - This would make a great meatless dish too!
2 Tbsp. oil (I used unrefined coconut oil)
Spices to your liking (I used salt, pepper, basil, thyme, but just about any spices would do)
1 medium onion, chopped
2-3 cloves garlic, chopped
3 stalks celery, chopped
3 carrots, chopped,
2-3 peppers (red, green, or yellow) chopped
1 small butternut squash, chopped
4 red potatoes, chopped
2 tomatoes, chopped
2-3 large leaves of chard, chopped
2 C. brown rice, prepared
Prepare rice. While rice is cooking, chop veggies and slice sausage. Heat oil in a large frying pan or wok. Add onions, garlic, spices, celery, carrots, and peppers. Saute for 3-5 minutes. Add squash, and potatoes. Cover and cook for about 10 minutes, stirring occasionally. (Cooking time will vary depending on the heat you use. I used a medium/high heat) When veggies are tender, add sausage, tomatoes, chard, and rice. Stir and cook until chard is wilted and sausage is heated through, about 3-5 minutes. ENJOY!
How about you? Do you ever just throw together what you have and cross your fingers?
Featured At: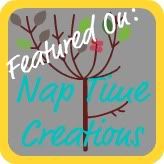 Shared At:
DIY Accomplished
,
Thriving on Thursday
,
Tastetastic Thursday
,
Foodtastic Friday
,
Homemaker by Choice
,
Foodie Friday
,
Little House in the Suburbs
,
Rattlebridge Farm
,
Friday Food Fight
,
Friday Favorites
,
Miss Information
,
Creative Thursday
,
Fantastic Thursday
,
Seven Alive
,
Make a Move Monday
,
This Weeks Cravings
,
The Bulletin Board
,
Make It pretty Monday
,
Creative Mondays
,
Melt in Your Mouth Mondays
,
Mix it Up Monday
,
Must Try Monday
,
Delicious Dish Tuesday
,
Domestically Divine Tuesday
,
Fat Tuesdays
,
Teach Me Tuesdays
,
Tempt My Tummy Tuesdays
,
Tiny Tip Tuesday
,
Tip Me Tuesday
,
Show Me What Ya Got
,
Traditional Tuesday
,
Trick Or Treat Tuesday
,
Totally Tasty Tuesdays
,
Tasteful Tuesdays
,
Whole Food Wednesday
,
Works for Me Wednesdays
,
Earning My Cape
,
Healthy 2Day Wednesdays
,
Real Food Wednesdays
,
Raising Homemakers
,
Show and Share Wednesdays
,
Wonderful Food Wednesdays
,
DIY Accomplished
,
Tastetastic Thursday